Cathy Craigie illustrated by Leah Brown

Buddy's great-grandfather used to say that the bush was full of "little miracles"—if you know where to look. But how do you learn to see a miracle? Buddy really wants to find out!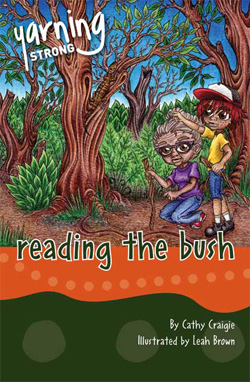 "Hey, Nan, could you teach me to find
little miracles in the bush?" ...
"Do you like getting up early?" Nan said back. Now that made Buddy
stop and think.

Text type: Reading the bush is a narrative text in novel form.










Themes
Living from the land; the environment
Learning from others
Respect