Gayle Kennedy Illustrated by Ross Carnsew

Regan and Riley know all about their dad's side of the family—the Irish side. But what about their mum's mob? It's time to find out.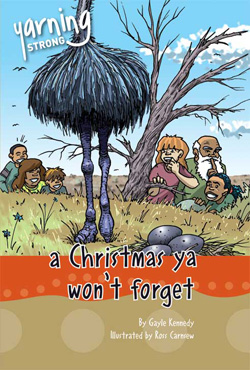 "We're not getting our Christmas dinner from the shops."
"Today we're gunna get most of what we need from our land."

Text type: A Christmas ya won't forget is a narrative text in graphic novel form.









Themes
Importance of land
Knowing your family heritage
Different traditions celebrate in different ways