Cathy Craigie Illustrated by Leah Brown

Everyone has to give a talk about their family in front of the whole class this term. Buddy thinks his talk is a hit—until Beau the Bully makes fun of him. Is Buddy really the odd one out?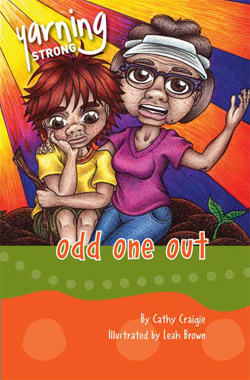 Buddy was confused. He knew Mum
and Dad were his mum and dad,
but how could he have red hair
when no one else in the family did?
… Was he really adopted?

Text type: Odd one out is a narrative text in novel form.










Themes
Aboriginality cannot be judged by appearance
Knowing your family heritage