Sue McPherson

Bindi's big brother, Rocco, is very sick. All she wants is for him to get better. While Rocco is away getting treatment, Bindi discovers the healing power of a good yarn and a simple wish.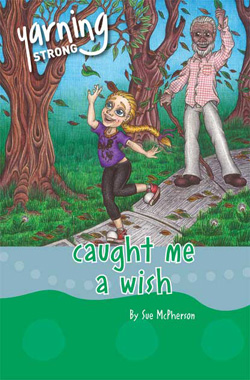 "I said that if you want this
to work, you gotta believe. OK?"…
"If you're lucky enough to catch
a wishin' leaf," Grandad continues,
"well then, you're lucky enough
to ask for a wish. Easy as that."

Text type: Caught me a wish is a narrative text in novel form.








Themes
The value of belonging
Determination achieves goals
Giving support is important